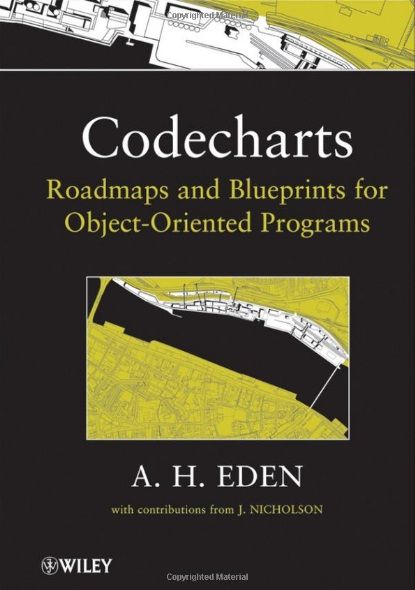 Codecharts: Roadmaps and blueprints for object-oriented programs
Wiley | 2011 | ISBN-10: 0470626941 | 276 Pages | PDF | 5 Mb
NEW LANGUAGE VISUALIZES PROGRAM ABSTRACTIONS CLEARLY AND PRECISELY
Popular software modelling notations visualize implementation minutiae but fail to scale, to capture design abstractions, and to deliver effective tool support. Tailored to overcome these limitations, Codecharts can elegantly model roadmaps and blueprints for Java, C++, and C# programs of any size clearly, precisely, and at any level of abstraction. More practically, significant productivity gains for programmers using tools supporting Codecharts have been demonstrated in controlled experiments.